It seems that I have a high rate of interested readers for the life episodes about Mike and Michelle.  If you have not been following Mike and Michelle's adventures, you might want to start from the beginning.  It would be similar to reading a book starting in the middle without knowing the meat and potatoes of it.  Read . . .
Chapter 1 – Every Photo Has a Story – Part I / Meet Michelle!
Chapter 2 – Every Photo Has a Story – Part II / Mike and Michelle's Home Remodel
With Mike saving money in doing most of the leg work with his outdoor kitchen, he and Michelle were able to continue their home remodel into their master bathroom.
Mike wanted something contemporary, whereas Michelle wanted something elegant.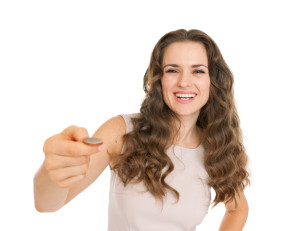 With currently no kids planned or in the picture, Michelle believed that they did not have to be practical in their selection.  With a much disputed coin toss by Mike, he agreed to flip the coin with Michelle.  Up the penny rose into the air and down it landed and rolled underneath the kitchen table.  They both got on their knees in unison and glared at the coin.  With a big "YEAH!" from Michelle, it was immediately realized by Mike that he clearly wasn't the winner.
"Oh man!" commented Mike as they both stood up.  "Okay, what are you thinking?"   Michelle smiled at him and said, "I saw a sample of Piedrafina engineered marble at California Crafted Marble's showroom that I admired.  It would be so alluring to have the bathtub surround and the shower both made out of that material."
Immediately out of eagerness, Michelle rushed down to California Crafted Marble and returned with a sample to show Mike.  "Wow, good choice" replied Mike.
During their bathroom remodel conversation, Michelle received a phone call from her sister saying that her siblings decided to have a last minute birthday party for their 75 year old mother – and asked if she could make it.  With hand over the receiver, she looked at Mike and explained the situation and returned back to the phone, "Yes!  I will get a flight as soon as possible".
Mike convinced her that with two large remodel projects under his belt, he had the master bathroom remodel under control.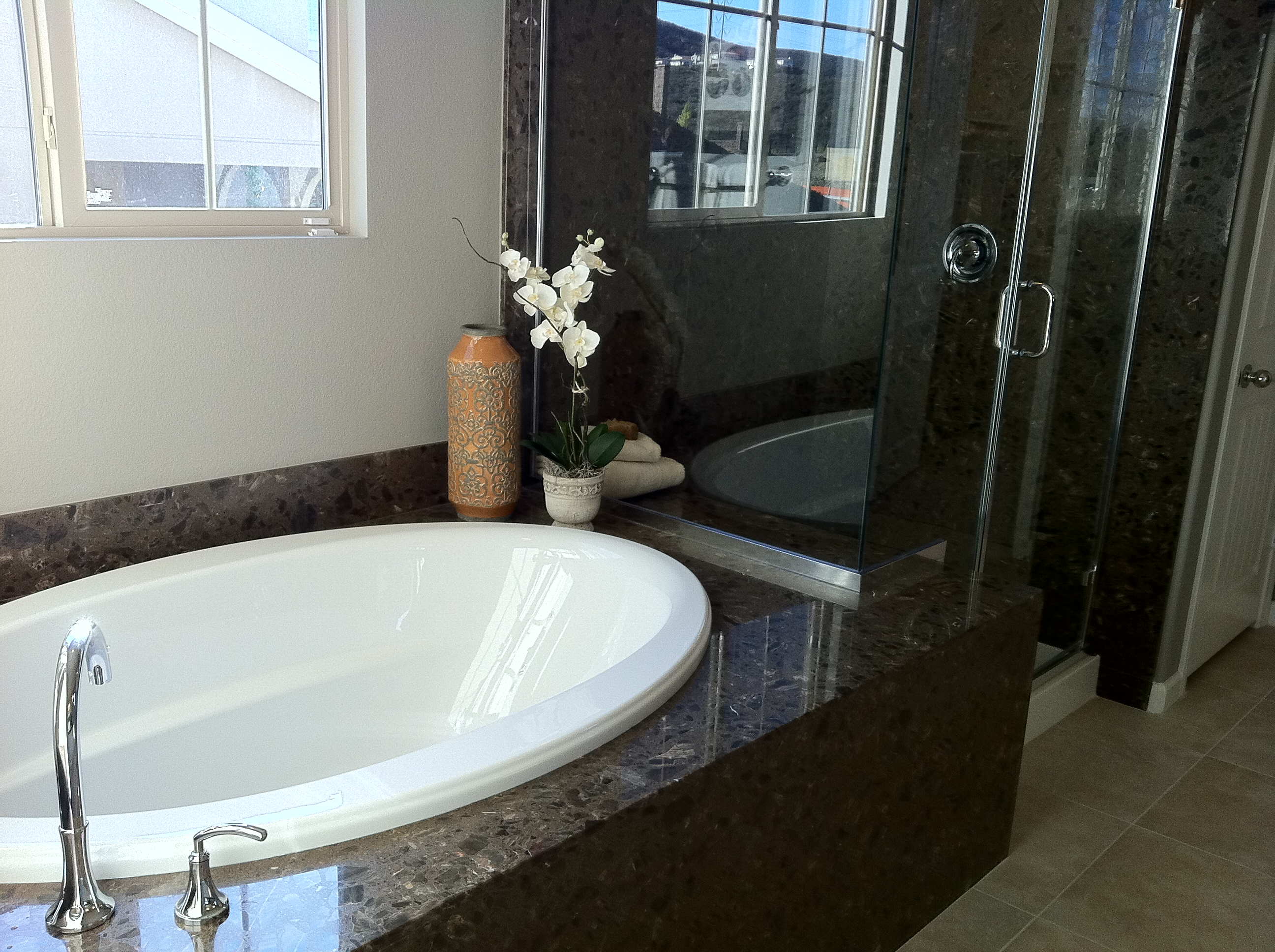 After dropping Michelle off at the airport, Mike visited the California Crafted Marble showroom in Santee with Michelle's Piedrafina sample in hand and spoke to a sales associate to get the ball rolling.  California Crafted Marble did the measuring, templating, demolition, and installation of the bathtub, shower, and vanity countertop with sink.
When Michelle returned from her visit, she was surprised how quickly Mike completed the bathroom.  Mike had a grin from ear to ear and said, "Did you even doubt me?"   She gave him a big hug with the assumption that Mike did most of the work . . . not knowing that he contracted it all out to the professionals to save him time and aggravation.
During their embrace, Michelle whispered into Mike's ear, "I'm pregnant!".  Though Mike was ecstatic of the news, his mind went elsewhere into a new project – a baby's room.
Motto of the Story:  If you don't pay for it in the beginning, you may ultimately pay for it, and more, in the end.  Keep life simple so you can focus on those surprise projects!
Consult the professionals in each area of construction.  It will make your life easier and less stressful.  Call California Crafted Marble, Inc. at (619) 562-2605 as your professional for countertop needs.