Remnants are like Gems, they are a Treasure to Someone!
Custom Countertops
Manufacturer
Fabricator
Installer
Residential & Commercial
Great Selection
Personalized Service
No Project Too Big or Too Small
Call today to make an appointment to see what valuables you can find.   Appointments for the remnant yard is required.
If you were not the first child, most likely you received, at one point in your life, someone's hand-me-downs. Not all left-overs are bad."
I remember my mother telling me over and over again that someone else's discarded items can be someone else's treasures – HOW TRUE!!!!
When I stroll through our remnant yard, I discover a lot of treasure.  Similar to pieces of furniture, each has its own characteristics, size, and colors; and fits in perfectly with the right location; being residential or commercial.
Why purchase an entire slab when the waste for one project can be a treasure for your small project?
Rediscover your art and give it the fanfare it deserves. You can enhance the beauty of your art with a small remnant to entice people with a "WOW!" by partnering it with "a little you" from Mother Nature.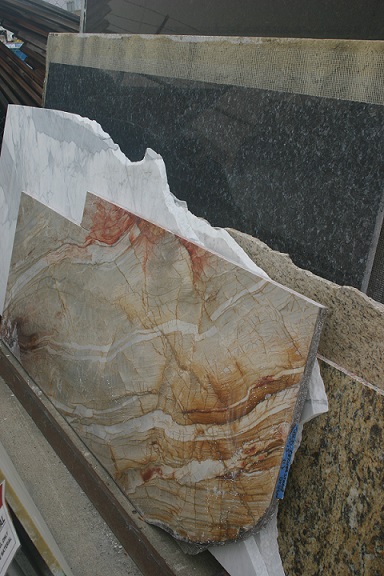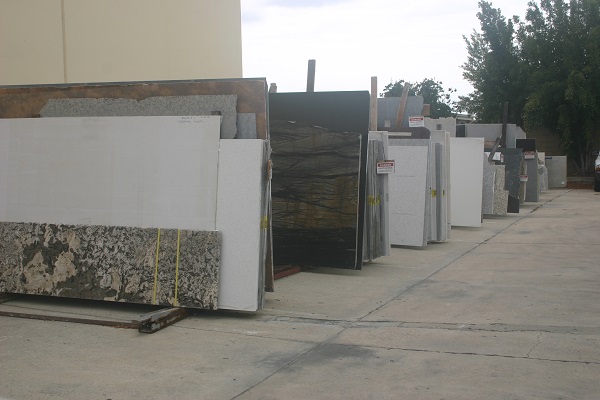 With creativity, there is no end of what you can do.
At California Crafted Marble Inc., we carry a large inventory of granite, natural marble, quartzite, and quartz remnants for your smaller projects such as bathroom vanities, laundry room countertops, small bar countertops, table tops, and clever artsy masterpieces.  Remnants can be very affordable instead of purchasing a full slab.
Remnants, in general, come in all different shapes and sizes and in a variety of colors and grades.   All our remnants are inventoried. Unfortunately, due to the quick turnaround of our remnant inventory, we do not photograph our pieces.
Remnants are sold "AS IS" for pick-up.  Fabrication and/or installation is available for an additional cost.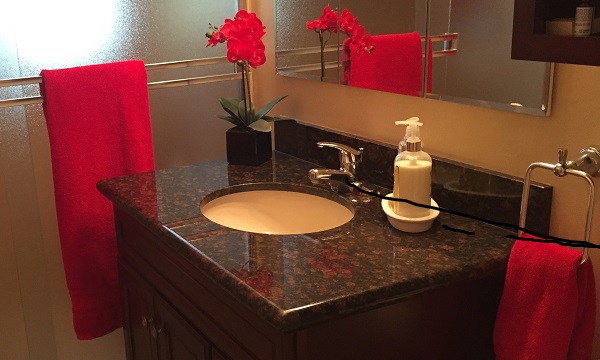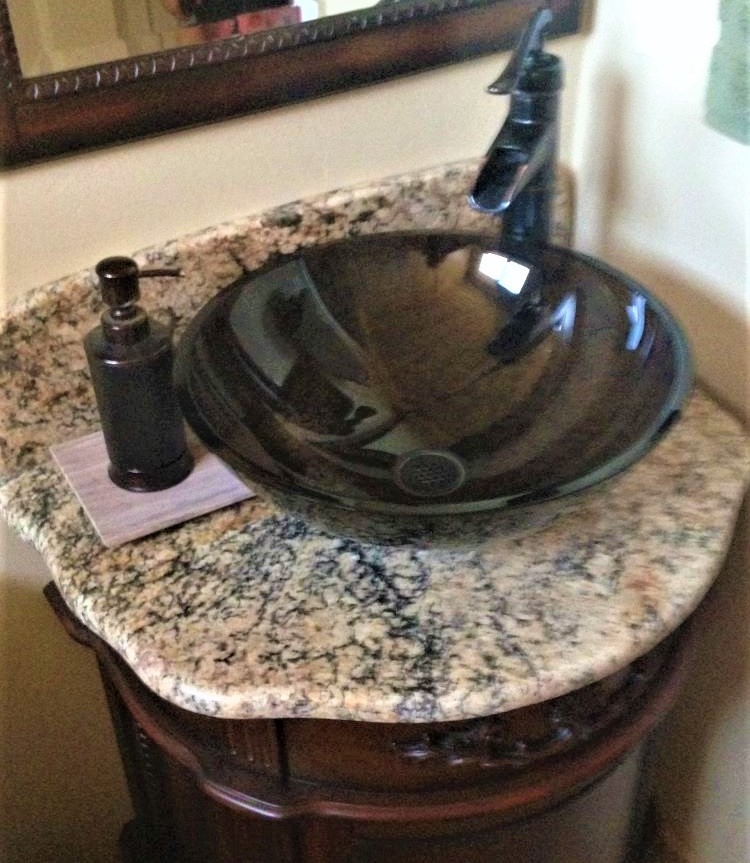 Remnants are something of great worth to someone. Maybe a remnant will fit perfectly with your project.  Call California Crafted Marble, Inc. to find out and check for availability.   We are one call away. 
Call (619) 562-2605
Press "3" for Residential.
Appointments for the remnant yard is required.
The "Waste Not" Program is designed to reduce, reuse, and recycle even the smallest pieces of natural stone and quartz.
We have smaller pieces that are not considered remnants, but scraps.  They come in different sizes and can be used for small coasters in irregular shapes, cheese or fruit serving trays, cutting boards, window sills, mosaic type art, garden decorations, staggered natural stone cascading garden fountains, or even in your own creation.   The sky is the limit for what you can do!
Contact the Purchasing Department for the "Waste Not Program" ONLY at (619) 562-2605  Ext. 1122.   Call today to make an appointment to see what valuables you can find for your masterpieces.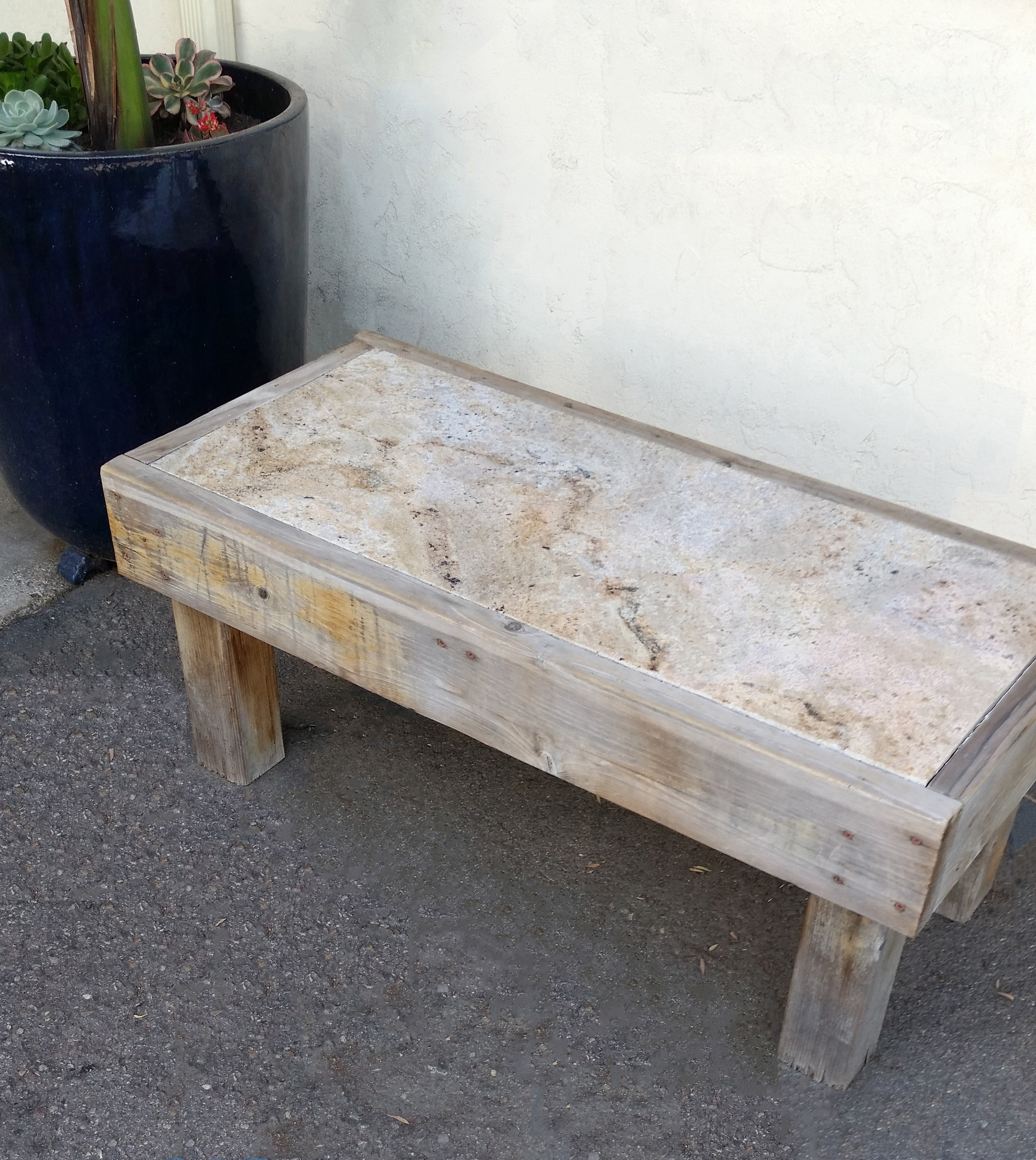 The Best Remnant Stock at the Best Prices
Remnants can Save You Money.
Remnants can be extraordinary and unique.
Remnants can make a statement.
Remnants can bring life to your space.
Remnants can add charm and character.
Remnants can resonate with you.
Remnants can meet your style.
Remnants can add beauty to every corner.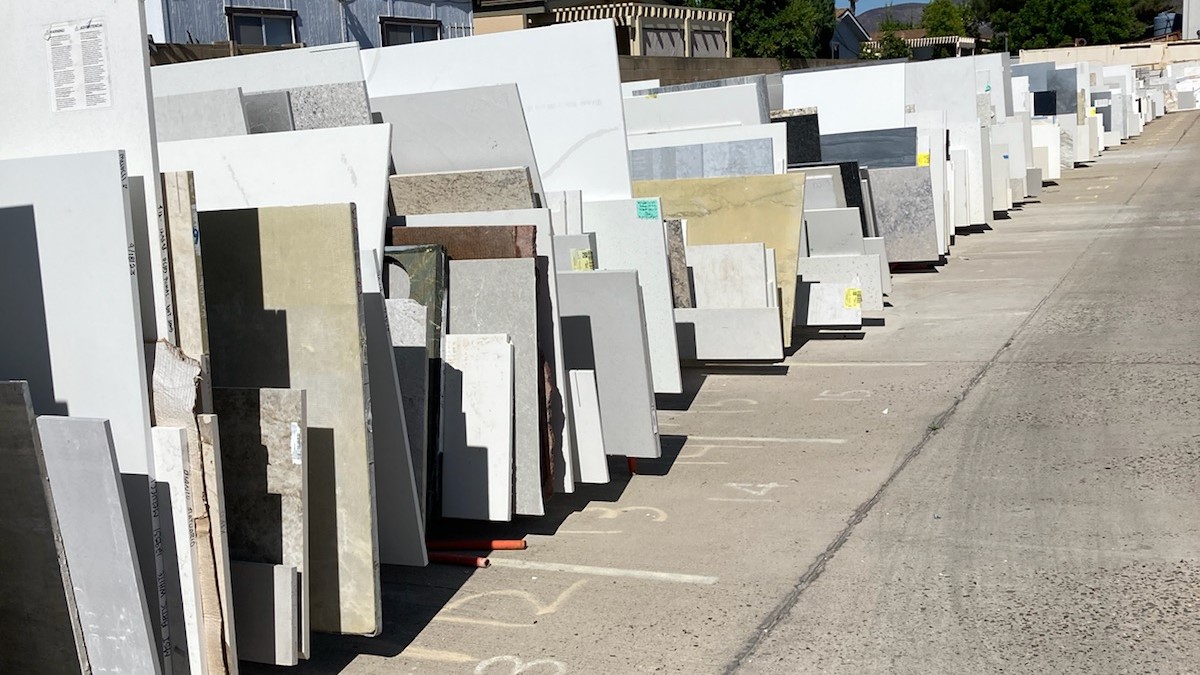 Making Every Interaction Matter!
Call (619) 562-2605 Press "3" for Residential
"I ordered a vanity top fabricated from a remnant at CCM. Their company was recommended and contracted thru Dixieline. I was impressed by the customer service and reasonable price for my relatively small job."
10848 Wheatlands Ave. Santee, CA 92071
+1 619 562 2605
Press "3" for Residential; or "4" for Commercial
Business Hours
Monday To Friday:
8:00 AM to 4:00 PM
CLOSED: Saturday & Sunday