For a seamless kitchen, bath, or a large commercial project, solid surface materials are an excellent choice for any project.
Custom Countertops
Manufacturer
Fabricator
Installer
Residential & Commercial
Great Selection
Personalized Service
No Project Too Big or Too Small
Solid Surface materials fit the needs for commercial or residential kitchens, serving areas, bathroom countertops, around sinks, in showers, and on walls; as well as for desks, tables, workspaces, or bars. Their durable and versatile nature makes them a popular choice for budget-friendly surfaces on the market today.
Solid surface materials not only offers virtually a seamless kitchen countertop, bath vanity, or large commercial tops, but it is an excellent choice for any project. It is a stain, chemical, water/moisture, and bacteria resistant product, placing it as a highly trusted and commonly used material in excessively used areas such as in hospitals and restaurants.  Even homeowners who desire a functional kitchen choose this product over others.
Solid Surface smoothness offers a wide collection of color palette that embraces a vast amount of inviting patterns and options so that finding a look and finish to complement your design is made simple.  Seams are solid, flush to the surface, and either invisible or remarkably hard to detect.
Integral Solid Surface Sinks
Solid surface integral sinks allow for ease of maintenance and are extremely durable and practical in residential and commercial applications. With integral sinks (sinks molded directly into the counter top), you will benefit by having an easier surface to clean, and not having to caulk and retouch an area after years of use.
California Crafted Marble offers many sink shapes and styles.
Thermoforming Solid Surface
Thermoforming is a unique process where solid surface materials are heated up and and bent into a pliable desired shape. Solid surface backsplashes can be molded as an integral part of the counter top, eliminating the need for caulking and areas that are difficult to clean. Other options for thermoforming include upgraded edge details, and walls with curvature such as a tub skirt.
Visit our Showroom in Santee, California so we can help educate you on solid surface and all its uses.
Solid Surface Uses Are Endless!
Seamless Support for Every Need!
We have a good working relationship with all of our renowned manufacturers and suppliers.  This is a benefit to our customers because it helps reduce availability problems, delays, and quality issues – that means better service for you!
Solid Surface Surprises Us All!
We do everything custom!  We can create solid surface into desired shapes for Residential and Commercial settings: kitchen countertops, integral sinks, bathroom vanity countertops, backsplashes, shower walls, shower pans, tub surrounds, laundry room countertops, wet bars countertops, custom countertops, panel surrounds, table tops, desktops, shelving, reception areas, work areas, public restrooms, office building restrooms, preparation areas – it is endless!
Full Scale Quality Brands!
We have partnered with well-known suppliers to offer you the most affordable options available.  Solid Surface is a popular choice for budget-friendly surfaces on the market today.  We offer Avonite, Corian, Formica, Hanex, Hi-Macs, Livingstone, Staron, and Wilsonart.  If you do not see what you want, give us a call!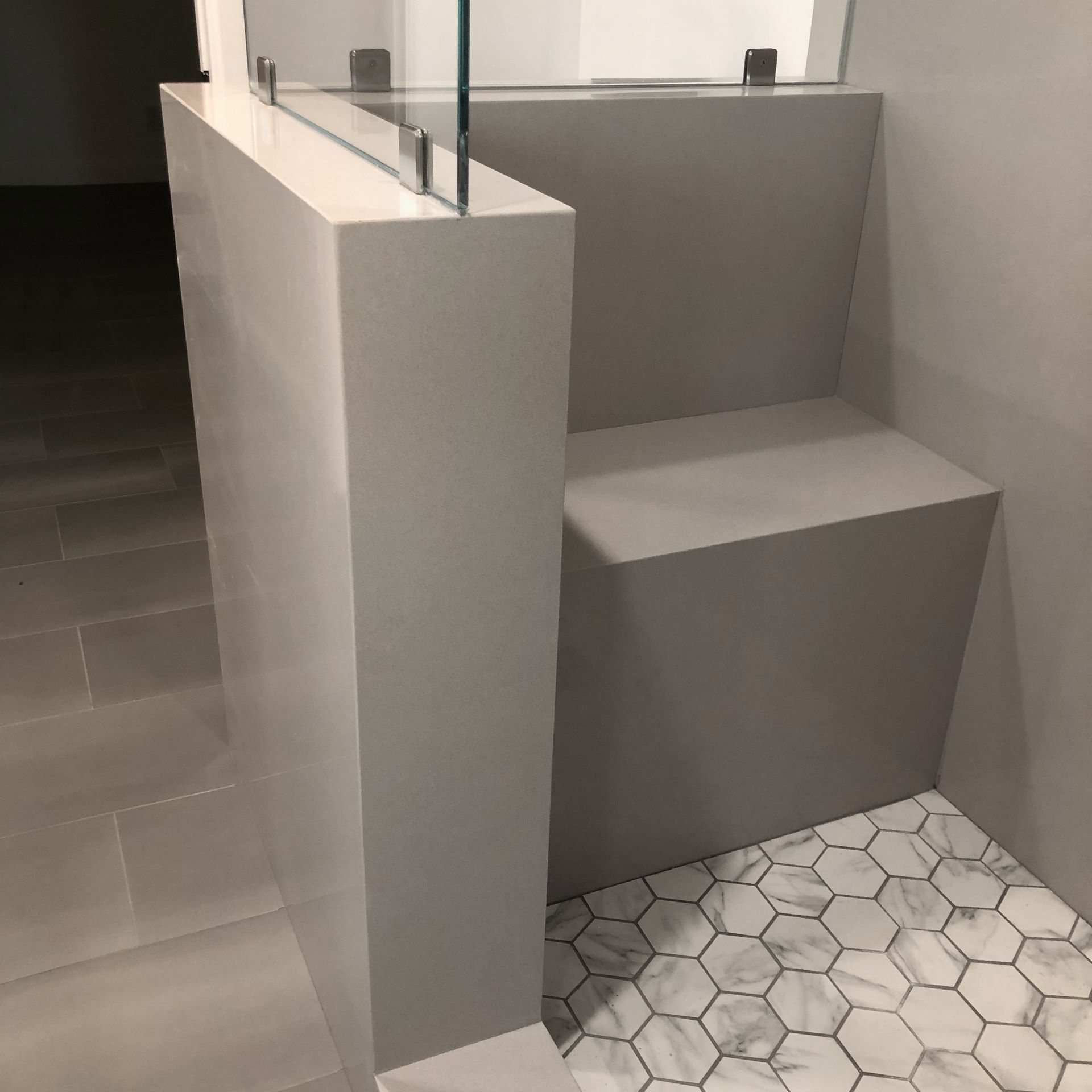 Customer-first and Foremost!
Call Us Now (619) 562-2605!"
Press "3" for Residential; or "4" for Commercial
"The counter tops that California Crafted Marble installed in my kitchen are absolutely gorgeous, very professionally done. I will absolutely recommend CCM!"
Take A Peek
The Best Trends Start with California Crafted Marble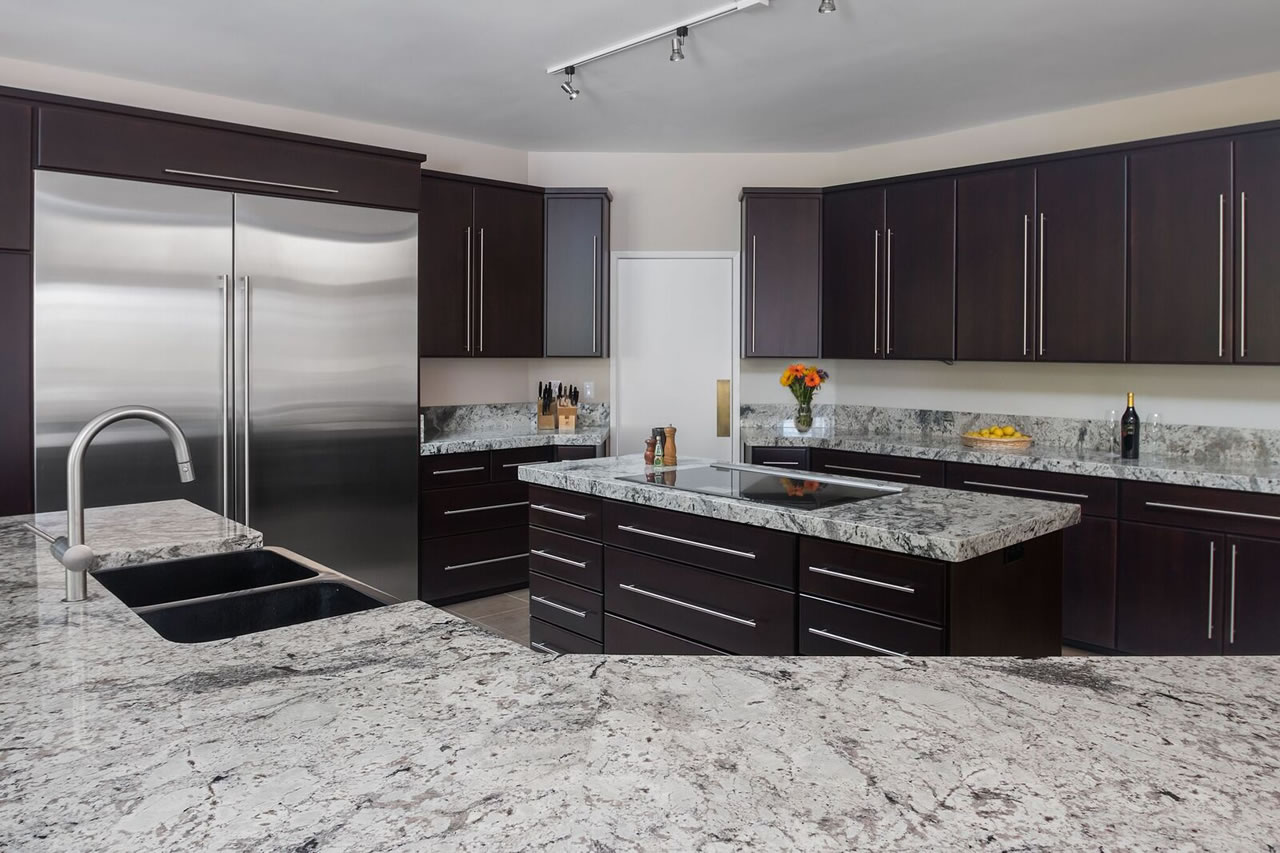 Go "Big and Bold" with Granite
We all want our homes and businesses to be a reflection of ourselves so countertops should not be any different!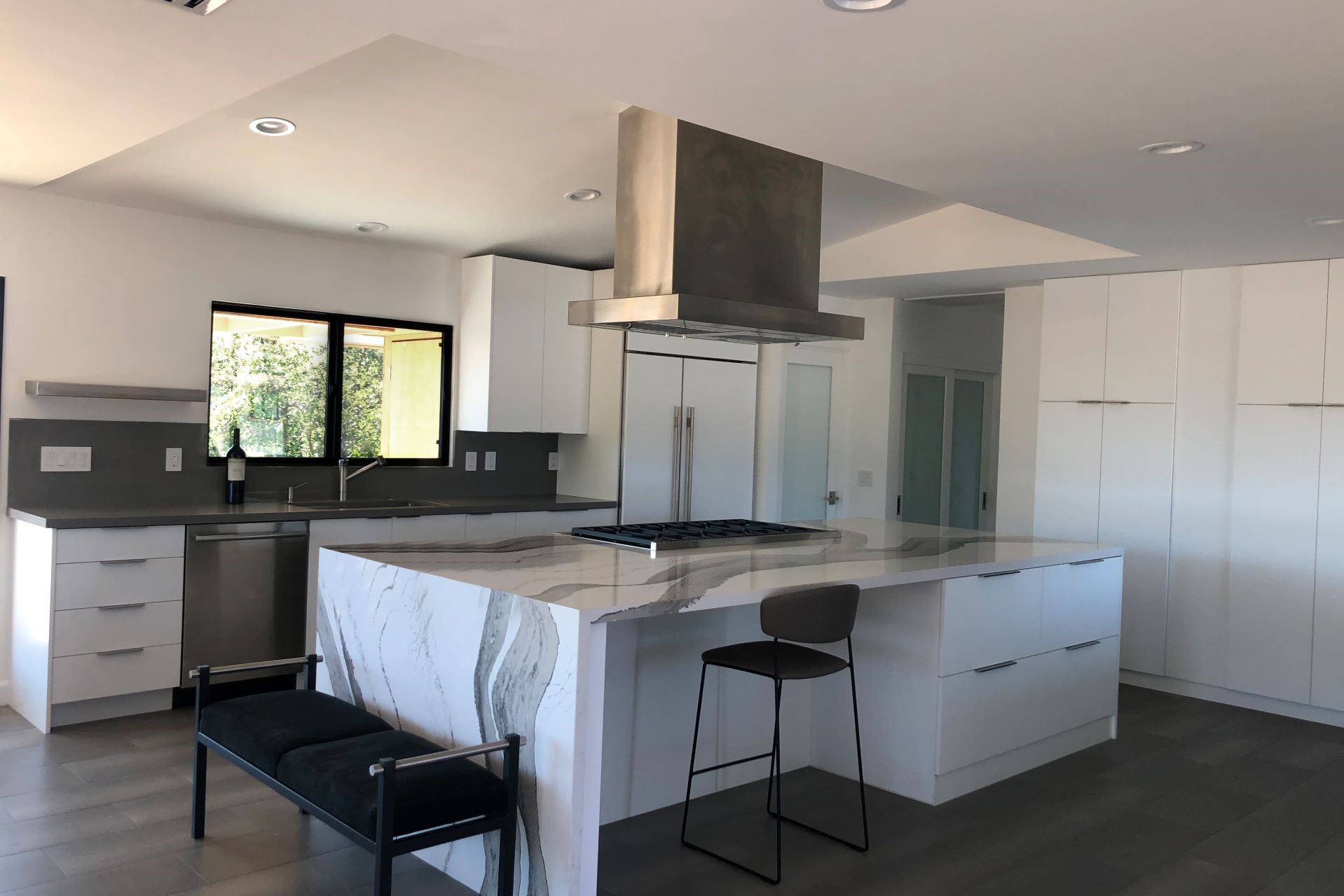 Go "Realistic" with Quartz
With the high demand of quartz in the countertop market, manufacturers are creating realistic marble designs.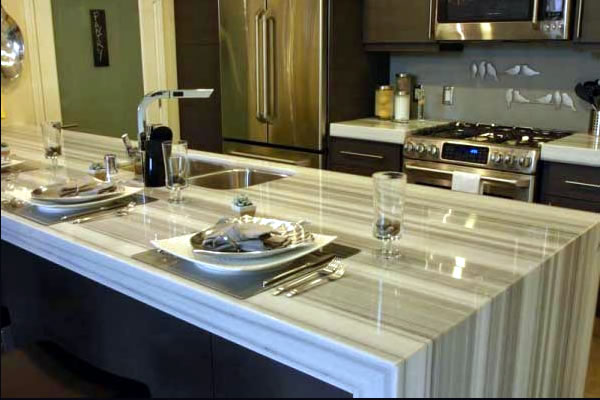 Go "Elegance" with Marble
Natural marble has many options available from warm, dramatic, classic, or luxurious, it is sophisticated to any environment.
10848 Wheatlands Ave. Santee, CA 92071
+1 619 562 2605
Press "3" for Residential; or "4" for Commercial
Business Hours
Monday To Friday:
8:00 AM to 4:00 PM
CLOSED: Saturday & Sunday