Delivering Excellent One Edge at a Time
Custom Countertops
Manufacturer
Fabricator
Installer
Residential & Commercial
Great Selection
Personalized Service
No Project Too Big or Too Small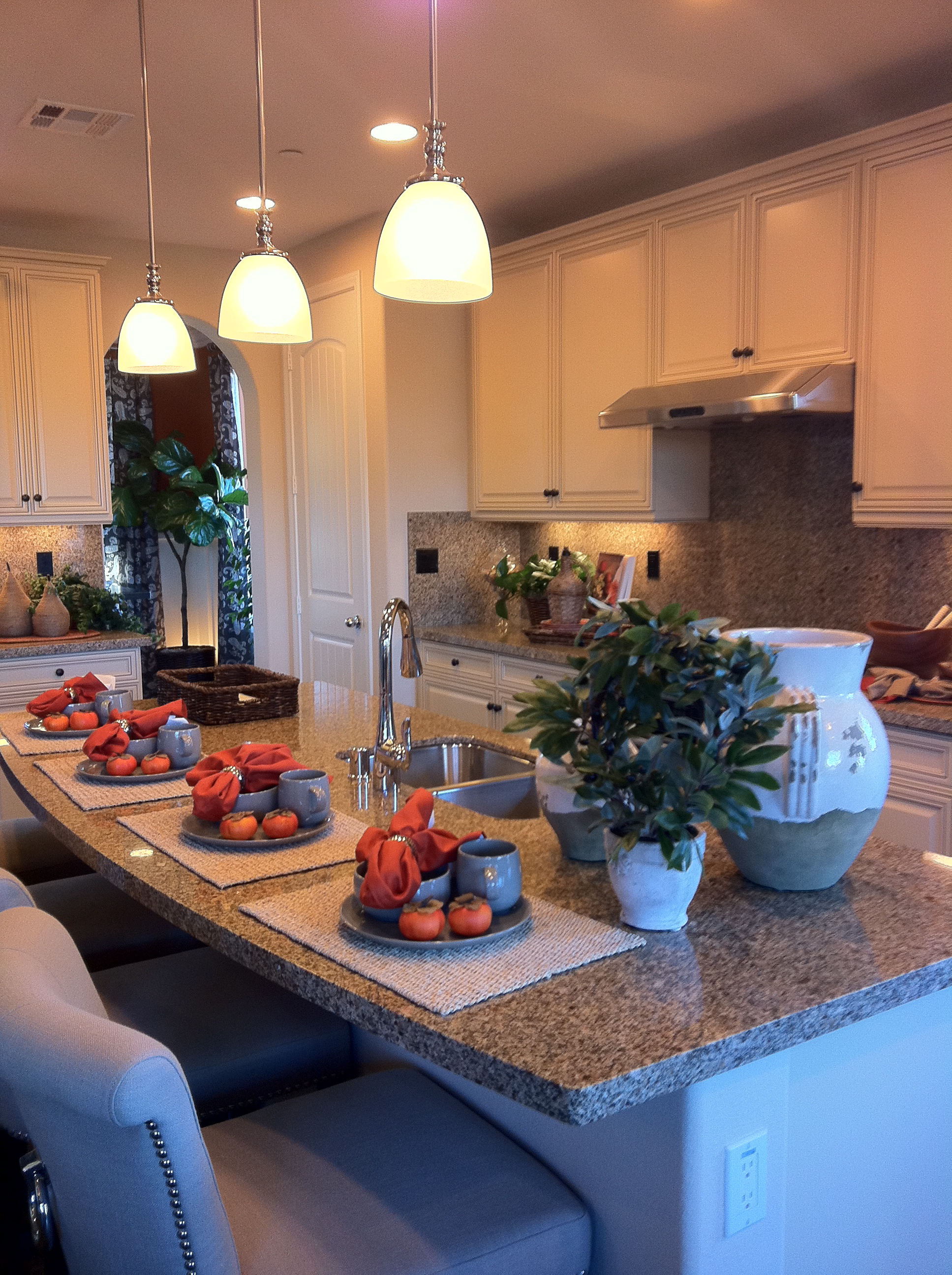 In the same way when you look at a beautiful setting that accentuates a gorgeous gem, your eye glances to the surrounding circumference of the edge style that embraces and complements your countertop.  Choosing the perfect edge style for your kitchen countertop, bathroom countertop, or commercial countertop, can sometimes become an afterthought.  Learning about edge design styles will help you understand which countertop materials and thickness to choose from since not all edge styles will work with every type of material.
We offer standard and upgraded craftsmanship edge styles for your countertop edges – from simple, traditional, modern, classic, elegant, and even rustic.
The list below shows our common edges.  Most companies list all their edge styles together and you need to consult with them if your type of material will work with your favorite edge.  This may lead to disappointment when you find something you love.
We take the guesswork out of it and make it easy for you by separating each type of edge style by material to ensure that you choose an edge that complements and works with your chosen countertop material.
If you have a specific design requirement, we also specialize in custom edge profiles.  For a more custom thicker look, you can "stack" edges.  Your imagination is the limit!  The more elaborate the edge, the more it costs to make. 
Call or stop by our Showroom in Santee, California to consult with one of our Project Managers about which edge style will work best for you. We are at your service! 
Call (619) 562-2605.  Press "3" for Residential; or Press "4" for Commercial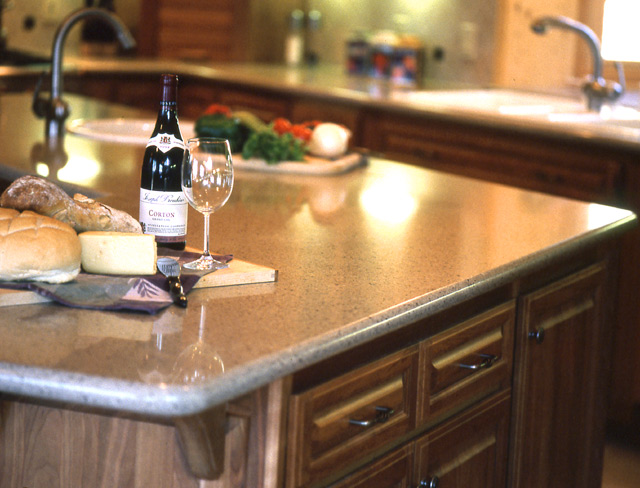 Miter
A distinct 90 degree angle that is created with two edges that are cut at 45 degree angles then fused together to create a thicker and seamless illusion.
Eased Edge
A squared edge with 90 degree angles on top and bottom but with the slightest curve to soften the edges.
Bullnose
Looks like a half circle.  Very popular for high-traffic areas.
Half Bullnose
Rounded along top edge and squared off along the bottom.
Beveled
Appearance of a 45 degree slice taken off along the edge so it is angled instead of curved.  The most popular due to its compatibility with design styles.
Ogee
Two curves that create a subtle "S" shape.
Chiseled
Rustic and rough looking.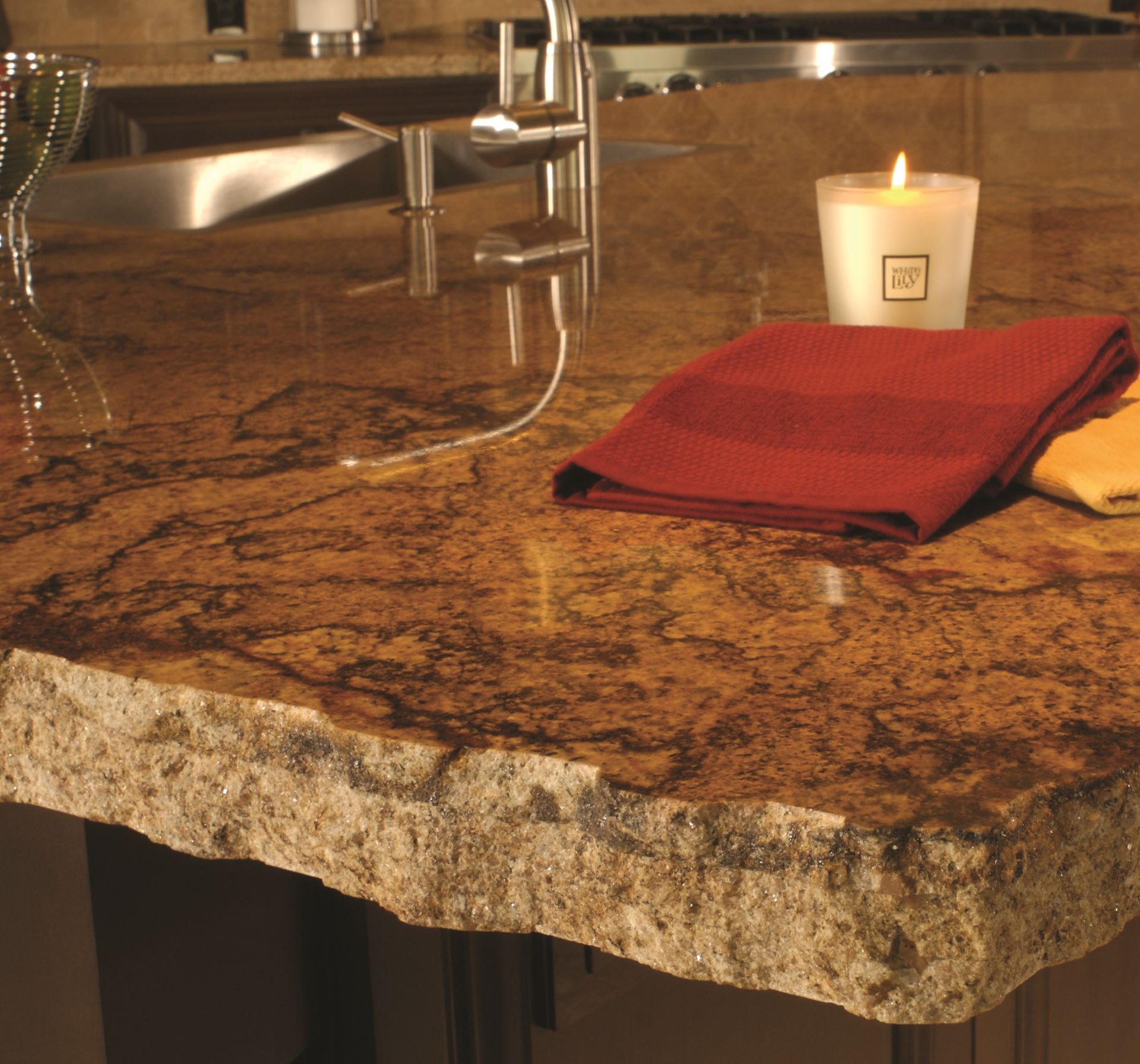 Dedicated to Serving You!
Call Us Now (619) 562-2605!"
Press "3" for Residential; or "4" for Commercial
"Were very happy with the work that was done! They are beautiful counter tops. Wont think twice about having them install more counter tops in our home. I have told alot of my friends about their work!"
10848 Wheatlands Ave. Santee, CA 92071
+1 619 562 2605
Press "3" for Residential; or "4" for Commercial
Business Hours
Monday To Friday:
8:00 AM to 4:00 PM
CLOSED: Saturday & Sunday