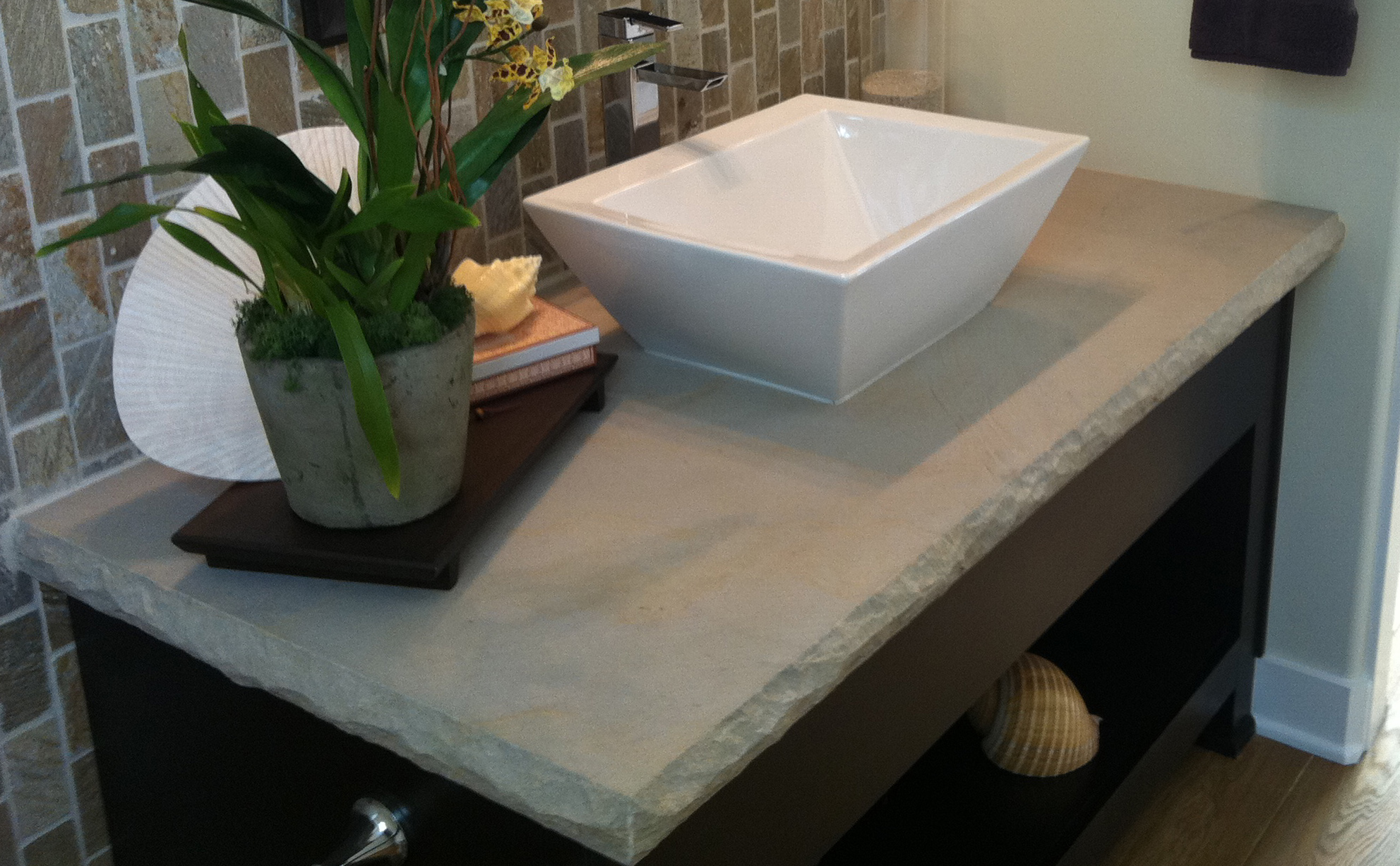 If you're preparing for a bathroom or kitchen renovation, the products at California Crafted Marble can supply you with a variety of choices for San Diego Bathroom and Kitchen Countertops that fit a number of styles.
Natural Stone (marble and granite) vanity and kitchen countertops gives any room an elegant yet rustic feel.
The Bathroom –  natural stone surface is perfect for a bowl-style sink to make it look like an exotic resort.   Neutral shades like tan and brown also look great next to dark-colored wood for an attractive contrast that gives the bathroom an opulent feel.   If you want a vanity top that will definitely stand out, you may want to check out the black marble selections the company has to offer.   Black marble immediately makes the bathroom appear both modern and timeless, and provides an updated contrast to white cabinetry.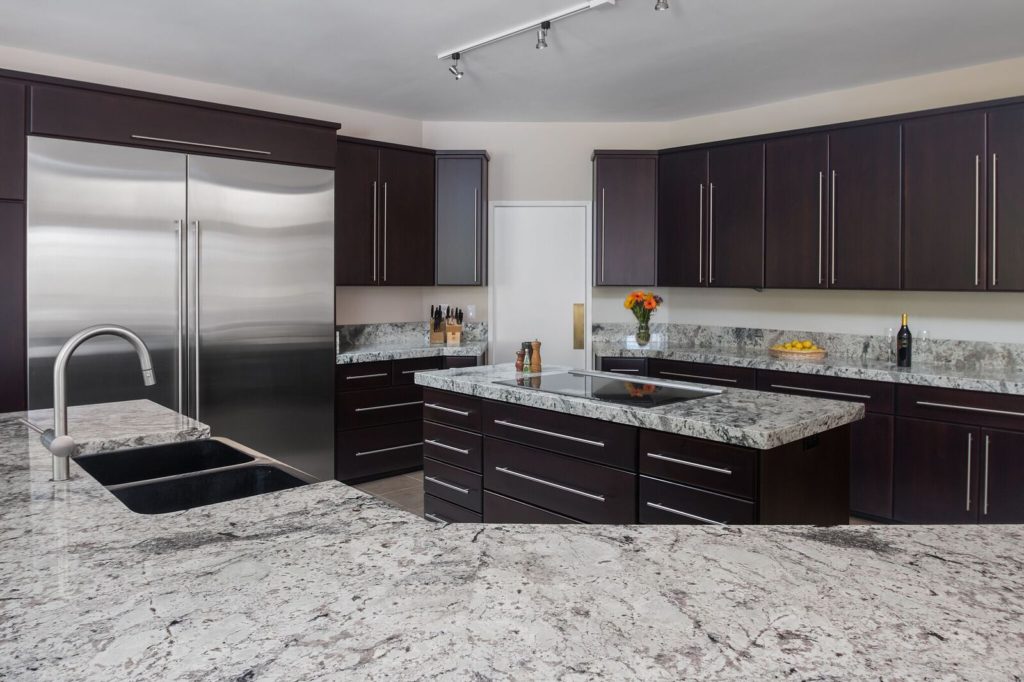 The Kitchen –   shades of white, off-white, black and variations of brown are ideal countertops for kitchens where the cabinetry is dark or medium brown as shown in this photo.
Darker tones of granite looks beautiful on lighter cabinetry.
Cultured Marble  for your Bathroom is an affordable alternative that offers a variety of colors (solid or with veining) for your vanity top, shower, or bathtub.   Cultured (synthetic) Products are a fantastic way to implement a modern look for your project and still remain cost affordable.  California Crafted Marble offers cultured marble, onyx, and granite so you can create a custom look that is tailored to suit your needs.  Cultured products are an excellent surface for most applications because it is a waterproof, non-porous solid surface, with minimum seams.
Solid Surface (Hi-Macs, Corian, Livingstone, Hanex, Avonite, Samsung, Staron, and others).  For a seamless Kitchen, Bath, or a large commercial project, solid surface materials are an excellent choice for any project. Solid Surface is stain, chemical, water, and bacteria resistant product, placing it as a highly trusted and commonly used material in excessively used areas such as in hospitals and restaurants.  Even homeowners who desire a functional kitchen choose this product over others.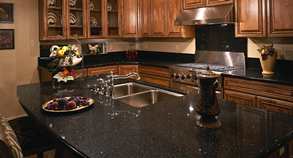 Majestic Quartz Kitchen Countertop
Quartz (Caesarstone, Silestone, Cambria, Pental, Titan, Zodiaq, Hanstone, Vietara, and others) are high endurance and have endless color choices that offers a tempting alternative to Natural Stone for your Kitchen or Bath.  It is known to be stain resistant, heat resistant, and scratch resistant.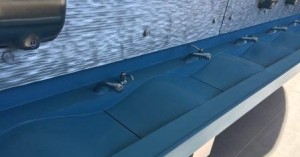 We also serve commercial locations, so you can use our services for your business as well.
To find out which San Diego Bathroom or Kitchen Countertop products are best for your home or business, contact California Crafted Marble for a free estimate by phone (619) 562-2605, email:  [email protected], or submit a request utilizing the online form on the website at www.calcraftedmarble.com.   A company representative will contact you to discuss your renovation or installation needs.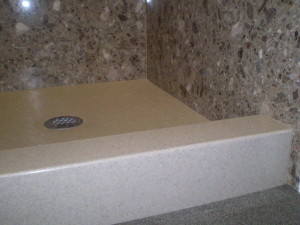 Piedrafina Engineered Marble in Shower
Engineered marble is gaining popularity for bathroom vanities, tub decks, shower surrounds, walls, and fireplace surrounds. It is a recycled stone that has a mixture of approximately 93% natural marble aggregates and 7% polyester resin by weight and is pressed into slabs. Engineered marble is less porous, more flexible, and harder than many types of natural stone with the inherence of elegance at a fraction of the cost.